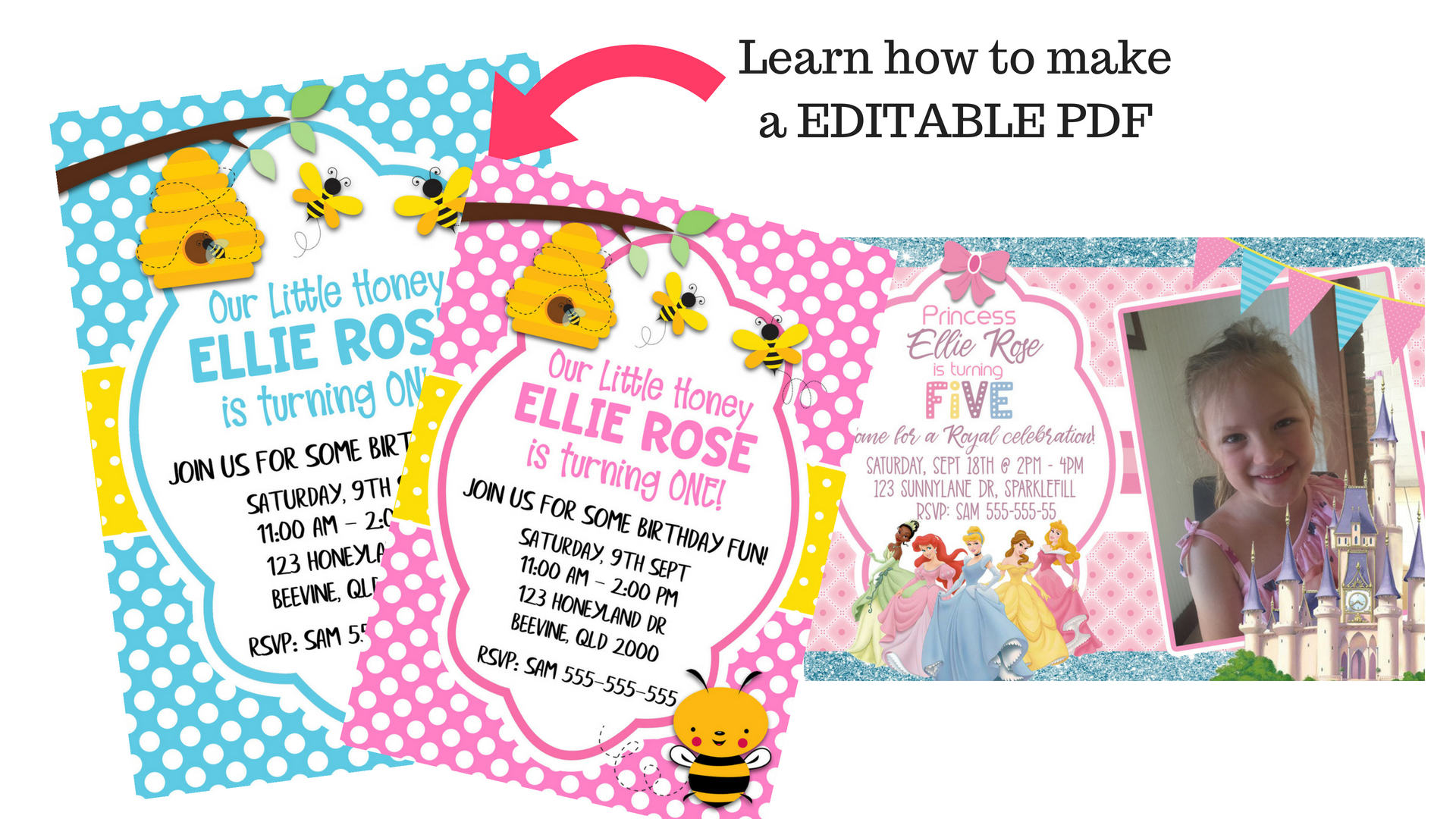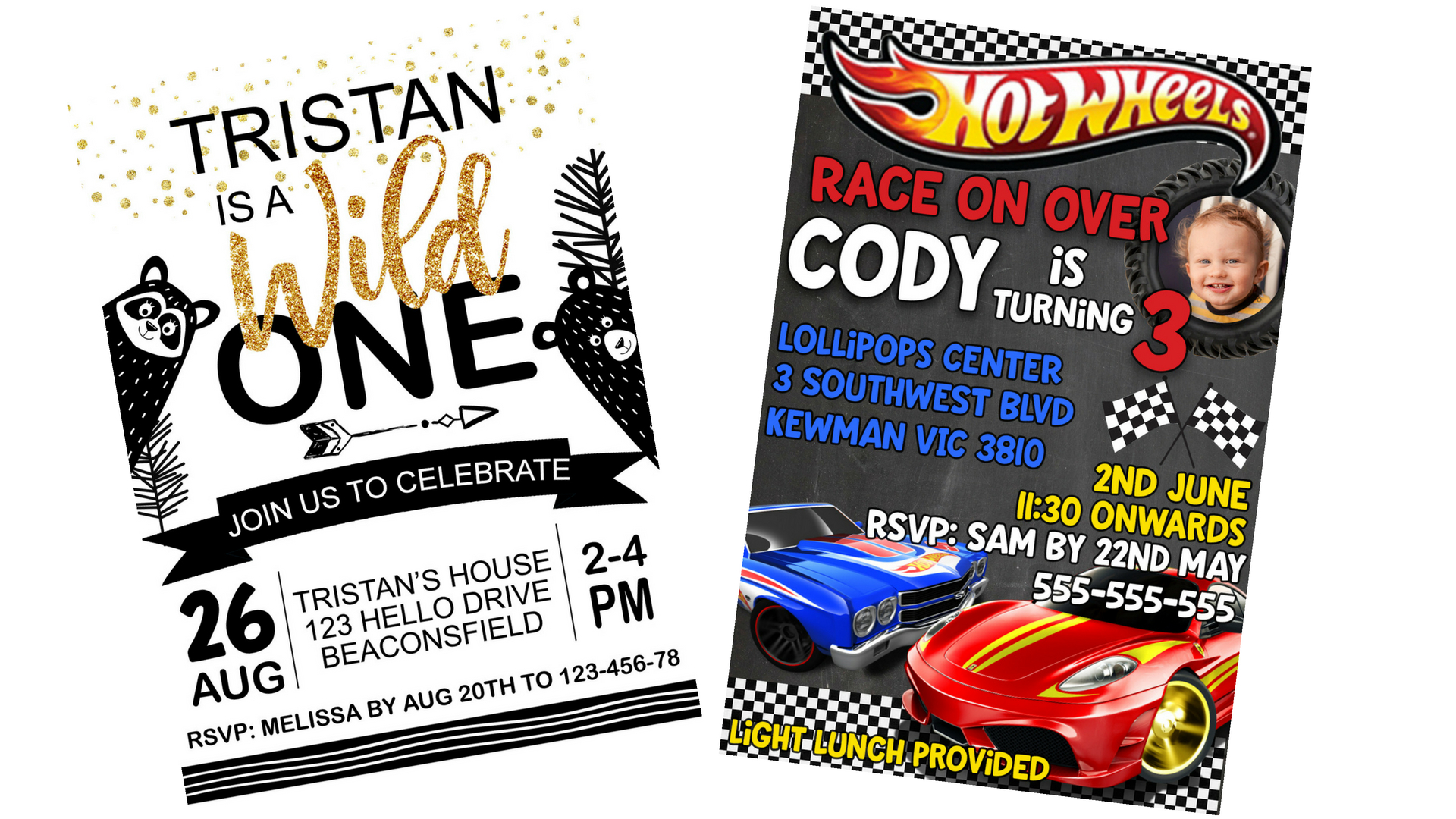 I've created and sold hundreds of digital invitations over the past few years. All while being a stay at home mom to two little ones.
Creating digital invitations can be overwhelming. There are so many graphic design programs out there, and they can be confusing and intimidating.

Let me show you how you can create digital invitations even if you're a newbie to Photoshop and are just starting out.
When i decided to start designing digital invitations, I remember not knowing where to begin. It was only through a lot of trail - and -error combined with countless hours of research and watching tutorials that I put all of the pieces together and was able to create a simple invitation.
I know its a common dilemma for beginner designers . One of the questions I most often receive is how I create digital invitations that I share on my blog and in my Etsy shop.
These mompreneurs are exactly where I was when I began - they want to create something beautiful for their child's birthday without having to break the bank or they want to create something beautiful so that they can start selling and make money to help contribute to the family finances. But they just don't know where to begin! This sparked an idea....
I would create a indepth ecourse which walked you step-by-step through the process of creating digital invitations in Photoshop!
Creating Invitations in Photoshop was born!
I created the course that I wish had existed when I first started out. I am so excited to share it with you. Make sure to read on to learn more on what's included in the ecourse!